In this post, we have compiled the four main distinctions between website design and web development — including some that may surprise you. This post aims to enhance your understanding of the most significant factors that differentiate web design from web development. Additionally, you will gain insights into how these crucial elements impact marketers.
What is website design?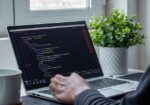 Website design focuses on both the usability and aesthetics of a site. The web designer concentrates on aspects such as the layout and color scheme to create a visually appealing and user-friendly website.
Ultimately, good website design aims to provide a high-quality user experience. A well-designed site offers visually pleasing features, easy navigation, a seamless fit with the brand, and relevance to the target audience.
Since web design primarily deals with the visual aspects of the user interface and experience, web designers typically produce or collaborate on deliverables such as storyboards, logo design, format, UI & UX design, and color palettes.
What is website development?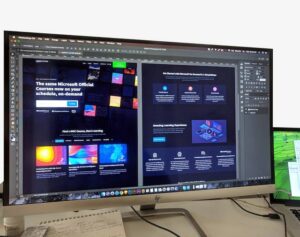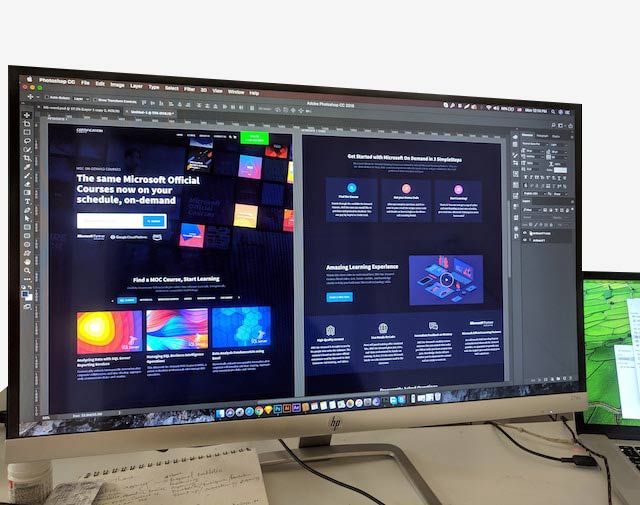 On the other hand, website development focuses on the technical mechanisms that enable a site to function properly. A web developer is responsible for translating the web designer's ideas into a functional website through coding. It is important to note that there are two types of website developers: front-end and back-end developers.
A front-end developer writes code that determines how the website displays the web designer's concepts. Meanwhile, a back-end developer manages the data within the site's database and ensures that the data is correctly displayed on the website's front-end.
What sets web design apart from web development?
While there is some overlap between web design and web development, it is not uncommon to find developers with knowledge in both areas. However, these two aspects are distinct.
Web Design vs Web Development: Two Key Elements for a Successful Website
Having gained knowledge about the primary distinction between web design and web development, you now possess a more comprehensive understanding of two crucial components that contribute to the success of your site. By collaborating with a designer and developer who consistently prioritize customer satisfaction, your website is guaranteed to captivate its audience.
In the United States, web developers tend to get pay higher compared to web designers.
In the United States, the expense associated with hiring a web developer is generally higher compared to hiring a web designer, as stated by ZipRecruiter, the average rate of web developers is $36/hr while the average rate of web designers is $29/hour.The main factor behind this difference is probably the supply and demand dynamics. There is a larger number of designers compared to developers, and coding skills, in general, are in high demand. As coding becomes more common among professionals, the gap in rates diminishes. When it comes to expertise, whether you are hiring developers or designers, you are essentially paying for their experience.
Getting Started
Although they may sound similar, they actually have distinct roles and responsibilities. Designers primarily focus on the front-end and visual aspects of a website, which greatly influence its usability and overall user experience (UX). On the other hand, developers are responsible for transforming the concepts and ideas provided by designers into fully-functional websites through coding.
When deciding whether to pursue a career as a web designer or web developer, it is important to consider the different specializations and skill sets required. If you are more inclined towards the practical and technical aspects of projects, becoming a web developer would be a logical choice. However, if you are more interested in color theory, branding, and the creative process of website development, then a career as a web designer would be a more suitable option.
Contact us to get your website started! Click here
All new Design Subscription Check it here